Book Nook
The following children's books can be used to open up discussions on kindness and how one person can make a difference.  Even with my gifted upper elementary students, these books can be used as a springboard for amazing discussions.  Children need to realize that they can make a difference for others.  -Mrs. Kelley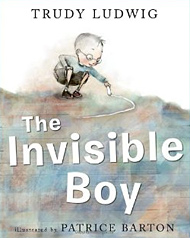 The following book, Pay It Forward (Junior version) is a book we used as a book study last year.  My gifted team is now writing a social/emotional unit using Pay It Forward because it teaches how one boy's idea spread kindness throughout his community.  
Here is one review of it:
Pay It Forward is a moving, uplifting novel about Trevor McKinney, a twelve-year-old boy in a small California town who accepts his teacher's challenge to earn extra credit by coming up with a plan to change the world.
Trevor's idea is simple: do a good deed for three people, and instead of asking them to return the favor, ask them to "pay it forward" to three others who need help. He envisions a vast movement of kindness and goodwill spreading across the world, and in this "quiet, steady masterpiece with an incandescent ending" (Kirkus Reviews), Trevor's actions change his community forever.
This is a powerful book that my students could not put down.  They began noticing acts of kindness everywhere and started writing them down.  I then started assigning them PIF (Pay It Forward) paragraphs that they had to write.  They could write from different points of view.  For example.... if they were at the grocery store and saw a young boy holding open the door for an older lady, my students could write the paragraph from the old lady's point of view or from the young boy's point of view.  The writing became very involved.  I've attached one piece of writing below.  Again, this helped the students become much more aware of how actions affect others.  This whole Pay It Forward writing took on a life of its own.  It was because of my students that this was such an amazing unit.  I was humbled and proud.  - Mrs. Kelley
The Day I'll Never Forget
  I just my groceries and couldn't take it much longer! They were all so heavy and I could barely hold them anymore. You might be thinking, " Why didn't you just keep the shopping cart and bring it out to your car?" Well, two reasons, actually. One, I thought I only went here to get my untidy grandson a tube of toothpaste. He was staying at my house for the weekend and lost everything in his little dump of his in the corner of his room. So I thought I'd do him a favor. But then he texted me right when I found the toothpaste that he needed, like, a thousand other things! Well, I wasn't going to back there to get a shopping cart because of my history with them and that's my second reason.
      When I was in my teens about 16-17, I started to go to the grocery store by myself. Whenever I got a cart, it would always be one that either made the worst squeaky noise or it seemed to have a mind of it's own. One day, I got my usual cart, the one with a mind of it's own, and I bumped right into a veggie oil bottle, which, was suspiciously opened, and it poured itself all over the fruits and vegetables near  it. Then I tried walking away but someone saw me and told an employee. I ended up paying over $100 just because of a shopping cart! And that is why I don't get shopping carts anymore.
        So, anyway, I was hurrying towards the door and had to put down all of my groceries in order to open the door. Well, a very nice boy nearby saw me doing that. And before I could put down my 3rd grocery, he came scurrying over and quickly opened the door as wide as he could for me. I glanced at him for a moment, then picked up my two bags, thanked him, and started to my car. I couldn't believe what just happened! Why would anyone ever do that to me? An old, wrinkly woman? I will never forget that moment.